Tomato, Lemon, Green Olive & Onion Salad
Bergy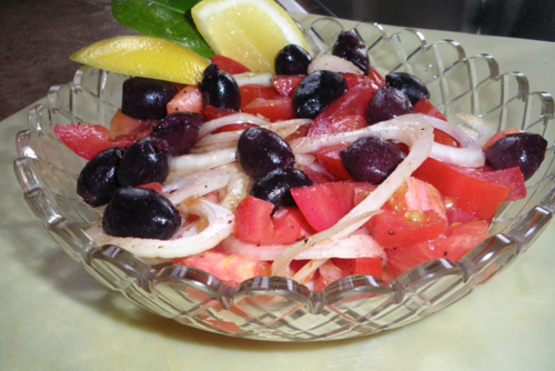 Another simple, light salad that works equally as an appetizer or a side dish. Welcome the flavors of summer!
Layer the sliced tomatoes with the onions, sprinkling with sugar, salt and cayenne pepper as you do.
Grate the lemon zest (or use a lemon zester) and scatter over the tomatoes and onions, then squeeze the juice over the top.
Garnish with the olives and drizzle with the olive oil.
Chill until ready to serve.