ChefLee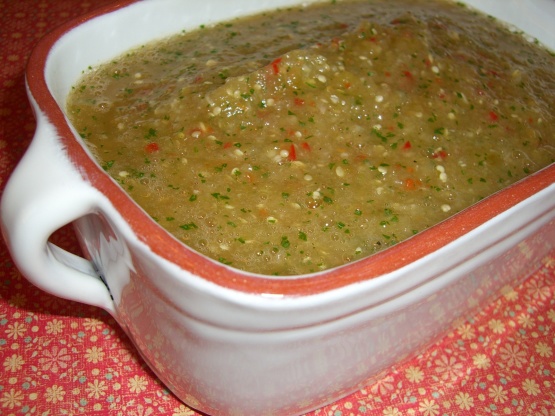 This is the first tomatillo recipe I've found that replicates the delicious salsa verde you get at Taco Cabana. And its pretty easy. All of the ingredients can be adjusted to taste.

Really good salsa. Very different from the salsa I usually make. I used two big jalapenos and it turned out super hot. But the flavor was nice and fresh. Thanks for posting.
Place tomatillos in a nonreactive saucepan with enough water to cover.
Bring to a boil.
Simmer until tomatillos soften and begin to burst, about 10 minutes.
Drain tomatillos and place in a food processor or blender with onion, garlic, jalapeno peppers, cilantro, salt and pepper.
Blend to desired consistency.