This is a recipe from Lesley Water's (UK TV-Chef) 'Simple Ways to Success- Healthy' cookbook. I haven't tried it myself yet, but it looked like a great breakfast recipe to share and by posting it here at least i won't forget to try it! ;)
Directions
In a small bowl mix the honey with the fruit.
Heat a non-stick frying pan, preferably griddle pan over medium heat.
Divide the fruit between the tortillas, spooning it into the middle of each.
Roll up the tortillas and fold over the ends to make a wrap.
Place the wraps seam side down into the pan and cook for two minutes on each side, until nicely toasted.
Serve immidiately.
Reviews
Most Helpful
These were wonderful. The honey gave it just the punch it needed. My DH really liked them, says make them again next week. I think they would be great with berries, also.
good and versatile. could be made with many fruits. maybe raspberries and bananas or fresh cherries and blackberries. i used a thin layer of cream cheese and cinnamon. next time i will use more cream cheese because i could barely taste it.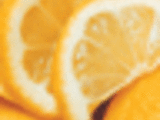 I enjoyed this. I would spread a thin layer of cream ceese then place the fruit.