The Very Best, Broccoli and Cauliflower Casserole!
Meekocu2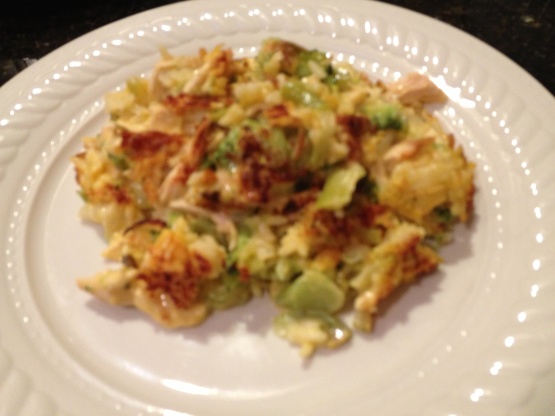 This is my Mom's, (in Heaven now) famous recipe. It was always requested by her to make it, now it's requested from me to always bring to family gatherings. I vamped it up the other night and turned it into a Chicken, Broccoli, and Cauliflower Casserole with left-over Rotisserie chicken, and it was a very hearty one dish dinner! I highly recommend trying it both ways!
Preheat oven to 350.
Cook Broccoli and Cauliflower in salted water until crisp-tender.
Drain.
Reserve one cup of cooking water when draining.
Saute Celery and Onion in butter until tender.
Mix all ingredients in a 13X9 baking dish that has been sprayed with Pam.
Top with paprika.
Bake Uncovered for 30 minutes or until Rice is done.