Peter J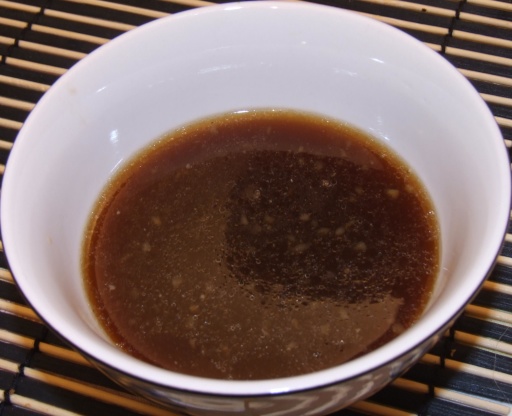 Use as a marinade. Skewer pieces of chicken or fish and place in a glass bowl. Brush with sauce and set aside at least 3 to 4 hours, turning occasionally. Broil or barbecue the chicken or fish, basting frequently with sauce. Warm any remaining sauce and serve with cooked chicken or fish.
Place all ingredients in a small saucepan and warm gently over medium heat, stirring until sugar has dissolved.
Strain through fine cheesecloth, if desired. It is excellent as is- The small flakes of onion, garlic and ginger give it body.