Sue Lau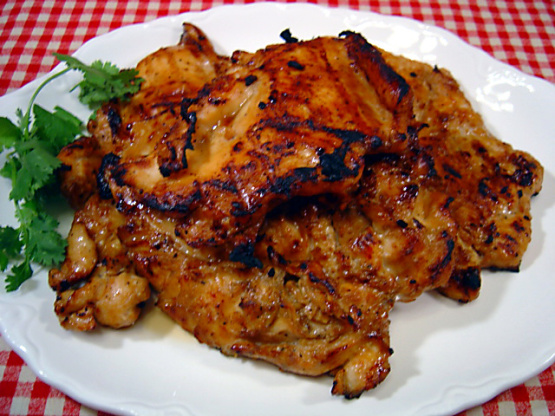 Posted by request. Has a great flavor that goes nicely with meats, especially chicken. Also good on vegetables. The pic is of boneless chicken breast that has been marinated in this recipe for about 6 hours. Was excellent!
I was looking for a oil-free marinade. And this is a good one!I added some cilantro to cut the sweetness just a bit. Marinated chicken drumsticks over night. Baked in the oven. TY for posting
Stir together ingredients and pour over meat or vegetables.
Refrigerate food while marinating.
Different foods will require different marinating times.
Much longer for beef than chicken, seafood or veggies.