Prep 10 mins
Cook 30 mins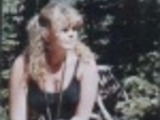 For baby's sore gums. Found this on the internet. No times or yields give so just guessing here.
Directions
Beat eggs in medium size bowl until frothy.
Add sugar, vanilla, and flour; mix together.
Roll 1/4 inch thick cut into rings and sticks; place onto greased cookie sheet.
Let stand uncovered overnight to dry.
Next morning bake in 325 oven for about 30 minutes or until hard and dry.
Cool thoroughly before storing.
Reviews
Most Helpful
I made these for my 6 month old grandson. He eats just about everything now, including eggs and meat, as per his Dr.s orders. My daughter let me hear him on the phone and he was going num, num, num.