Bergy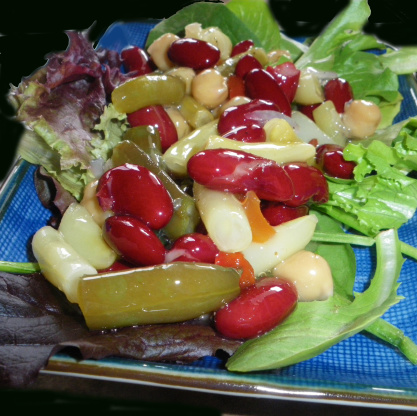 This is my variation on all the bean salads out there. I found using salad oil and white vinegar to be too bland for my tastes, yet I didn't want a complicated salad full of herbs. This is my creation! This recipe is suitable for diabetics or low-carbers if you use the Splenda. There is no discernable taste difference between using Splenda or using sugar. I hope everyone who tries it enjoys it.
Drain all four cans of beans, discarding liquid.
In a large container, toss beans with onion and garlic.
In a 2 cup mixing bowl (or measuring cup), mix the oil, vinegar, Splenda, salt and pepper.
Pour over the bean mixture.
Mix well to coat all ingredients.
Cover, and let marinate in the refrigerator overnight.