Tagliatelle With a Simple Sweet Tomato Sauce and Shrimps
Thorsten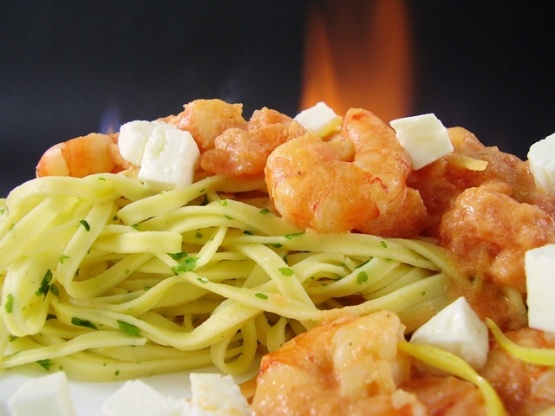 A lovely pasta dish from Jamie Oliver. The cognac gives the sauce a nice touch. You may flame the sauce if you wish, but it is also nice without the flaming. There are three variants at the end of the directions.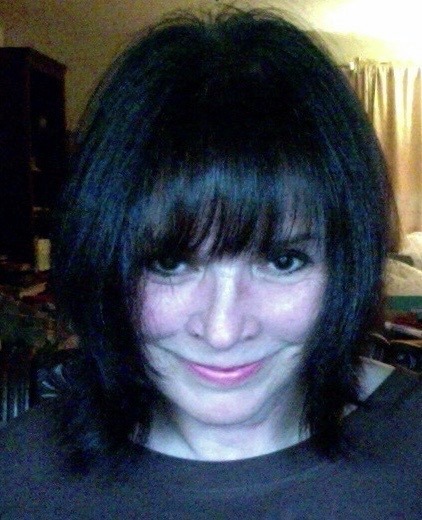 This was really an impressive dish that was surprising in its simplicity. First of all, I used 2 cans of diced fire-roasted tomatoes (because I don't like using fresh tomatoes out of season). Also, the recipe did not indicate when to add the lemon juice, so I added it with the zest. In addition, I used a full pound of shrimp. I did not flame the cognac but let it cook down and I used heavy cream (because I did not know what double cream was). With all these little changes, the sauce was superb. Very delicate but pronounced at the same time. I added some fresh shredded parmesan cheese as well. I am so glad I found this recipe, and will be making this in the future. Thanks for posting! Made for 1-2-3 Hit Wonders Tag Game.
Blanch and skin the tomatoes (score tomatoes with one or more criss cross, plunge into boiling water for ca 30s until skin begins to peel away, cool in cold water, remove skin).
Half tomatoes and chop into small pieces.
Put a pan of salted water on to heat for the pasta.
Put the butter and olive oil in a second pan, and fry the prawns, garlic, lemon zest and tomatoes for a couple of minutes.
Add the booze and allow to flame if you like. If you want to flame it, it helps when the booze is warm. The flame should go out after about 30seconds, so don't worry.
Add the cream, allow to simmer gently for a couple more minutes and then remove the pan from the heat.
Season the sauce carefully.
Put the pasta into the boiling water - fresh will need only 3 minutes and dried will need to be cooked according to the packet instructions.
If your sauce has cooled down then reheat it now.
When the pasta is cooked, drain it in a colander and then toss with the parsley in the pan in which it was cooked.
Check the seasoning, then divide on to your serving plates with the sauce on top.
Serve straight away, telling your guests to stir the pasta up in their bowl every so often to keep the pasta moist.
Try this___________________________________.
Crumble over a little ricotta or feta cheese - just a little bit - both of these cheeses have a nice texture, go really well with prawns and make it look great.
And this___________________________________.
A handful of spinach added at the end gives a nice vibe - the heat will wilt it into the sauce.
Or this____________________________________.
You can use tinned tomatoes for this dish but you won't get the freshness or lightness you get from fresh tomatoes.