Sweet Mashed Potato Cakes With Curry Sour Cream
Bergy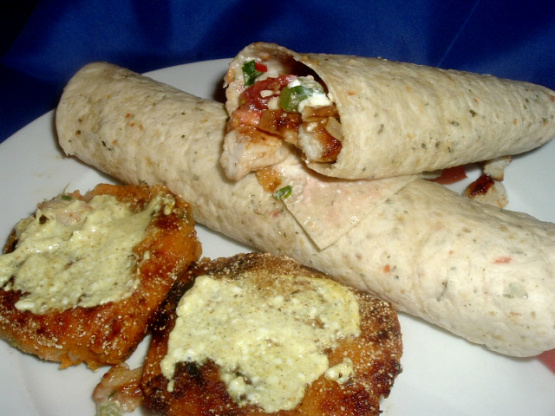 Mashed sweet potatoes, slightly spiced, pan fried and served with curried sour cream. These would make a lovely side dish or served as an appetizer. This recipe is an entry for Ready, Set, Cook contest #8.

Really tasty. I think the method for cooking the sweet potatoes probably diluted the flavour of the curry paste, and might've been more complex than it needed to be. Maybe if I make these again I will make some changes and let you know. Thanks for posting.
Melt two teaspoons butter in large nonstick skillet over medium heat and add onions.
Saute about 3 minutes, until softened, then add jalapeno and ginger and saute for another minute.
Add potatoes, pour in chicken broth, then stir the curry paste through.
Heat to boiling, cover and reduce heat and simmer until potatoes are tender, about 12 to 15 minutes.
Drain potatoes well and put in a bowl large enough to mash them inches
Mash potatoes with remaining 2 teaspoons butter, salt and a few turns of the pepper mill until smooth.
Using about 1/4 cup of potatoes at a time, form into round slightly flattened patties.
Chill in refrigerator for 30 minutes.
While patties are chilling, combine sour cream and curry powder in a small bowl, stirring vigorously until smooth and creamy.
On a sheet of waxed paper, combine the flour, cornmeal and cayenne, then dredge the patties in flour mixture.
Heat oil in same skillet (wiped dry with a paper towel) used for potatoes over medium heat.
Add patties and pan fry until lightly browned on each side, about 2-3 minutes each side.
Remove from heat, and serve warm with curry sour cream.