Sweet and Sour Apple (non-alcoholic Cocktail)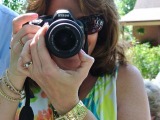 It is always good to know some non-alcoholic cocktail recipes for those who choose not to drink. Not sure if the egg white is really necessary or not.
Directions
Fill shaker glass two-thirds with ice. Add ingredients. Shake well.
Strain and pour into a sour glass.
Garnish with an orange slice and a cherry.