Sara 76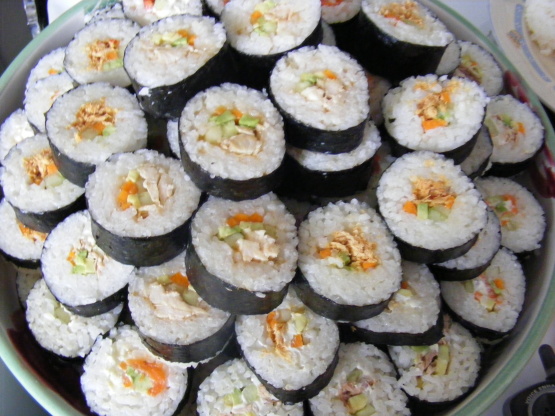 We love sushi, and have been making a lot of it lately. This is the recipe we use for our rice. This is enough the fill 2 sheets of Nori.
Combine the vinegar, sugar, and salt in a small bowl.
Add to rice, and mix well.
Allow to cool before making sushi.