Super Crispy Chicken Bake
LAURIE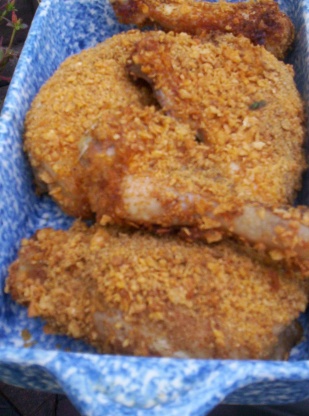 If you are a crispy chicken fan, then this one's for you, it's a delicious blend of seasonings mixed with cornflake crumbs and it makes for a very crispy chicken coating. The seasonings can all be adjusted to taste.
Mix all crumb ingredients.
Roll chicken in mixture to coat.
Place on lightly greased foil-lined baking sheet.
Bake at 350 for 40-45 minutes.