Prep 15 mins
Cook 20 mins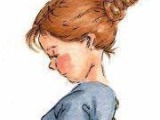 From the book "The Best of Pantry, from the editors of Harrowsmith Country Life." Posted as per request. Substitute poppy seeds for the sunflower seeds and grated apple for the carrots in these delicious muffins that can be tailor made for different tastes.
Directions
Combine flour, sugar, baking soda and cinnamon, and mix well. Stir in carrots, apricots, sunflower seeds, chocolate chips, coconut and banana.
Beat together eggs, oil and vanilla. Stir into flour mixture just until moistened. Spoon into greased muffin tins and bake at 375*F (190*C) for 15 to 20 minutes.
Makes 24 muffins.
Most Helpful
In the original recipe from Harrowsmith, they give many options so you can vary this recipe to suit yourself. I have made it with zucchini, pumpkin, bananas, apricots, raisins, butterscotch chips.... the variations are endless.
I was looking for a healthy breakfast muffin and this one is very close. I made several changes to the recipe, and I think it turned out pretty good. First and foremost a little salt needs to be added. This I did not discover until after they were done, and I was using a salt shaker to eat! I also halved the sugar, using only 1/2 cup. Next time I will try even a little less, and use brown sugar instead. I only used 2 tsps of cinnamon, omitted the chocolate chips and apricots, added raisens, and chopped pecans, and used only 1/2 cup of oil, along with 1/2 cup of applesauce. I think it would work well, to go ahead and completely substitue the applesauce for the oil the next time I try these. I also added 1/2 cup of ground flax seed...any kind of bran would would work well to get a little extra fiber in. It's a good base to start with and as MarieAlice mentioned, it's easy to sub in things to suit your taste. All in all, they turned out very good, and I felt good about starting the day off with something baked that was actually good for you!