Summery One-Pot Dish With Kale, Tomatoes and Cheese
Prep 45 mins
Cook 20 mins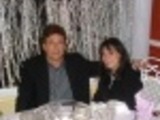 I have a share in a CSA farm, which provides me with more kale than I know what to do with (I get curly kale, Red Russian kale, and Toscano kale). This recipe is a nice healthful way to enjoy all that kale! A meal in itself!
Directions
Strip leaves from tough stalks and chop. Discard tough stalks. Chop leaves and tender stalks. Combine prepared kale with 1-1/2 cups water. Bring to a boil. Add potatoes and wine. Simmer for 30 minutes or until very tender. Only a little liquid will be left.
Using a potato masher or electric mixer, beat until potatoes and kale are thoroughly blended. Set aside.
While kale and potatoes cook, melt 2 T. butter or margarine in saucepan. When butter is lightly browned, add onions and garlic. Cook until onions are translucent. Now add tomatoes and herbs. Cook until tomatoes are soft. Taste, and add sugar, salt, and pepper to season. Pour into a blender and blend to obtain a medium-thick sauce.
To assemble, butter a 2-quart ovenproof dish and layer the ingredients, beginning with the kale mixture, then tomato sauce, then cheese; repeat once more and top with cheese. Bake in preheated 350-degree oven until hot and bubbly, about 20 minutes.
Reviews
Most Helpful
This was a nice side dish. I used kale and tomatoes from our garden. I especially liked the tomato/onion sauce. It's definitely not a one pot dish, though. I used a few pans and the blender, then another pan to cook it in. That said, it was a nice complement to our meal tonight. Thank you for posting! Made for Culinary Quest PNW - for the International Agents of Quest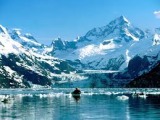 Tasty, hearty dish! I used oregano instead of marjoram, otherwise made as directed. Adding the wine to the cooking liquid for the kale and potatoes added a nice flavor dimension. Not exactly a one-pot dish but tasty non the less - thanks for sharing the recipe!