Bobtail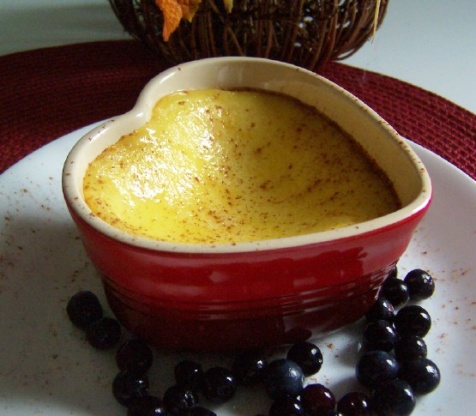 Recipe courtesy of Bangers n'Mash Cookbook. This recipe originated in Ipswich, Suffolk, England in the 1920's. It is very easy to make, simple and delicious.

This was really easy to make and delicious! I prepared as directed and had some blueberries along with it. I may could have mixed the blueberries with it and baked them along with the custard, however I wanted to prepare the custard as directed. The custard had a very smooth creamy texture and was sweet, but not too sweet. I sprinkled a little nutmeg after cooking. I enjoyed this custard very much. Thanks Bangers n'Mash!
Beat eggs and sugar together, stir in the warm milk and pour into pie (or individual) dish/es.
Grate a little nutmeg on top of mix and bake for one hour at 250 degrees F.