Chippie1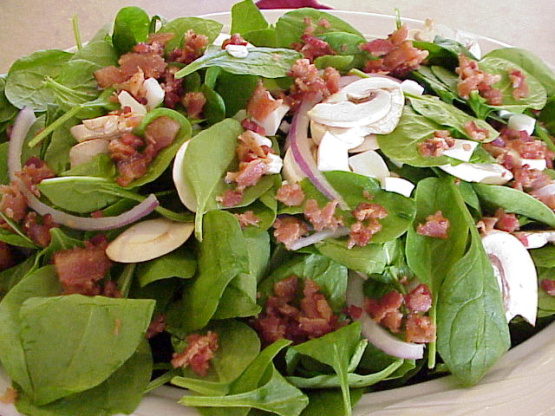 I'm not fussy on cooked spinach but I LOVE it in a salad!!

I LOVED the dressing..as another reviewer had said, this should be THE house dressing! Thanks.
Combine dressing ingredients in a small shaker& shake well.
Wash& dry spinach leaves and place in salad bowl.
Peel onion, cut in half, slice thinly, separate ring halves& add to salad bowl.
Add the rest of the ingredients to the bowl.
Pour dressing over all& toss.