Prep 15 mins
Cook 40 mins

An easy and delicious quiche. This comes courtesy of Paula Deen & her show on Televion Food Network, 2003.
Directions
Preheat the oven to 375°F.
Combine the eggs, cream, salt and pepper in food processor or blender.
Layer the spinach, bacon and cheese in the bottom of the pie crust.
The pour egg mixture on top.
Bake for 35-40 minutes until the egg mixture is set.
Cut into 8 wedges and serve.
Reviews
Most Helpful
This is very good. according to the reviews on the original site for this recipe it makes enough for 2 pies. I used 2 % milk instead of heavy cream as I don't like heavy rich food. And instead of Swiss I used Monterrey jack cheese. I purchased some honey baked ham and sauteed that and used that in place of the bacon. I don't like Swiss cheese. I used Grandma Lyna's Best Pie Crust Grandma Lyna's Best Pie Crust I have never had a pie crust that was as tender. For this pie crust I omitted sugar and added 1/2 tsp onion powder and 1/2 tsp garlic powder. Yum -- - - -

Very tasty. Don't know why, but the cooking time & temp shown didn't work great ...the top was really browned, but the inside was still liquid. I popped it in the microwave for a few minutes and it was perfect. Next time I'd cook longer on lower temp I think...maybe my oven..?? Really yummy though...even DH went back for seconds (after the before dinner comment.."We're having eggs for dinner? Quiche, really?" Thanks for posting.. !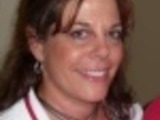 Excellent. I sub low fat ingredients w/ much success :O) Thanks!