Pamela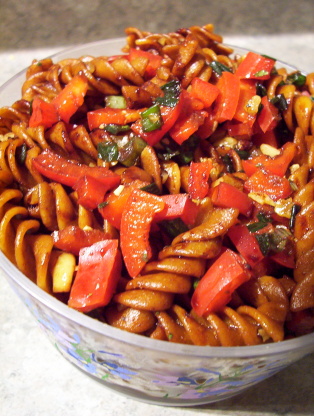 This salad get its kick from ground red pepper. You can go hotter or milder by adjusting the amount of red pepper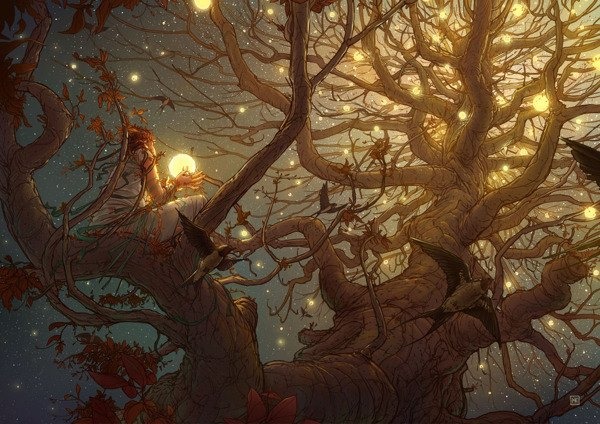 Top Review by Yogi8
Fantastic!!! This pasta salad is so full of wonderful flavors, I could hardly wait for it to marinate! Easy to put together, with just a bit of chopping to do. If you're not sure about loving the sesame oil flavor, I would suggest using less to start and adding the rest after you taste. I didn't have any macadamia nuts so left it out. Hope you don't mind Tish, but this was just great without them.
In a large pot of boiling water over medium high heat cook the pasta for 8 minutes or until tender.
Drain well and place in a large bowl Add the red peppers, scallions, soy sauce or tamari, oil, ginger, nuts, garlic, cilantro, ground red pepper and honey.
Toss well.
Let the salad marinate for 1 hour before serving.