Bergy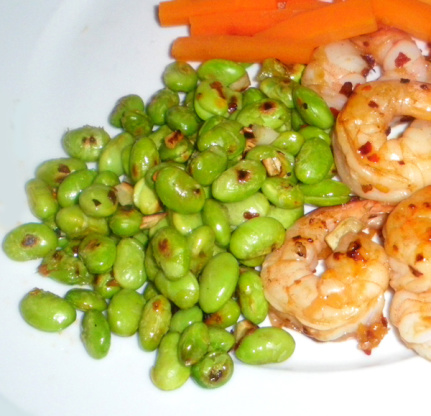 I love my soya beans! I can only get the frozen type which are ready shelled. This makes them a great little side dish and if served cold go great with a cold beer.
Cook the soya beans in boiling water for 5 minutes. Drain well and pat dry with kitchen paper.
Heat the oil in a frying pan, add the garlic and fry for 1-2 minutes.
Add the salt, chilli powder and fry for a further 2-3 minutes until aromatic.
Tip in the beans and toss well in the seasoning. Serve hot.