alligirl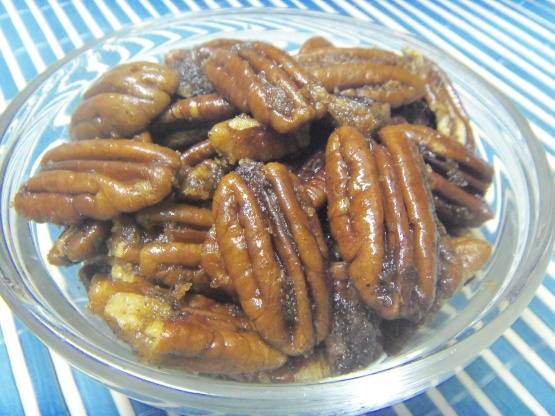 A big book of appetizers recipe.

These are addicting!! I used a sugar substitute (Splenda) yet it' s not even noticeable. They can be eaten by themselves or used as additions on salads or anything. They are the best especially for anyone looking for a spicy nut recipe with no/low sugar.
Preheat oven to 325 degrees Fahrenheit.
Place the pecans in a medium bowl.
Add the melted butter, cinnamon, cayenne pepper,sugar and salt.
Stir to coat pecans.
Transfer pecans to a baking pan.
Bake until the nuts are toasted, stirring occasionally, for about 20 minutes.
Serve warm or at room temperture.