Spice Roasted Butternut Squash
gailanng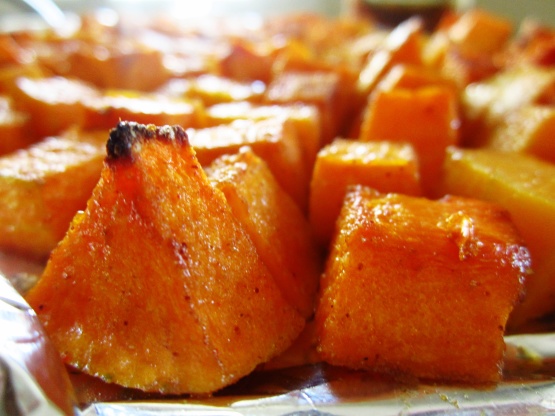 Last night I couldn't stop thinking about how delicious this was and with possible variations. It appears my brain seems to always become rather chatty when I lay down to sleep. It nags me for other reasons, too. For example, to remember to do chores, tells me things I shouldn't have done and just wanting to chat in general. I have even hollered at it to shut up and sleep with me. Oh welllll...
Preheat the oven to 425°.
In a large bowl, toss the squash with the olive oil, cumin, coriander and cayenne and season with salt and pepper.
Spread the squash on a baking sheet in a single layer and roast in the oven for about 40 minutes, until tender and lightly browned, tossing once halfway through. Transfer to a bowl and serve.