Bobtail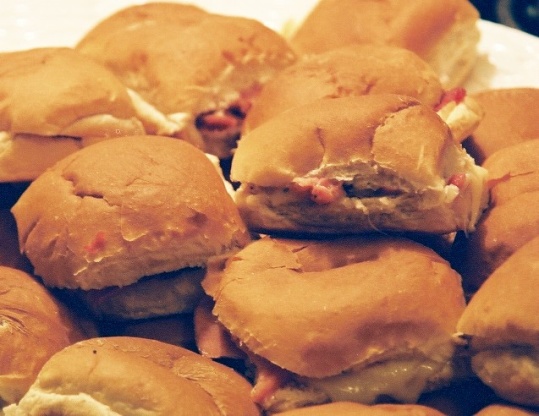 This was served at my boss' home when he had us over for the office Christmas party. His wife cooked everything that was served. She did an outstanding job! This is the recipe for her biscuits only it uses rolls, not biscuits. She made them the day before and just heated them when it was time for the party!!

My only suggestion to others, you may want to check on these when they are baking. There was still 7 minutes left on my timer when DH came home with the poppy seeds that I had run out of. It's a good thing because the rolls were done. Any longer and they would have burnt. So glad I got to them when I did, because if they had burnt we really would have missed out. I made them with a lite Jarlesburg cheese and half with shaved ham and the other half with a vegetarian deli ham substitute. Both the meat eaters and vegetarians a like enjoyed them. Thanks!
Saute onion in butter till tender.
Add mustard, Worcestershire sauce and poppy seeds.
Place in refrigerator until it reaches spreading consistency.
Open the rolls, spread both sides with the mixture.
Place small amount of ham and cheese on roll and replace the top of the roll.
Cover with foil and heat at 425 degrees for 20 minutes.