Southwestern Corn Chowder
Prep 30 mins
Cook 30 mins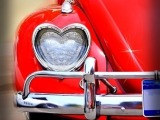 I received this recipe from a local restaurant here in Placerville, California, "Cafe Luna", David Van Buskirk is one of the owners and the chef. "All you need is a good glass of wine, and a hunk of good bread, a simply dressed salad and you have a great meal!!!"
Directions
In medium sized soup pot, combine all ingredients except cream and chopped cilantro.
Bring to a slow boil, cover and reduce to simmer. Cook for 20 minutes stirring occasionally.
In a blender, puree soup in batches until smooth; return to soup pot.
Add half and half or heavy cream and cilantro. Bring back to low simmer and cook for another 5-8 minutes or until slightly thickened.
Sprinkle with chopoed cilantro and serve.
Most Helpful
Very delicious! Mild yet flavorful! By boyfriend has dubbed this the "phantom burn soup" because of the delicious mild taste at first, and then the pleasant burn at the back of your throat a moment later. Its not too spicy though. The only thing I changed was I did not fully blend, I left a few chunks to make it a heartier soup. Will make again!
This is quite simply, very good soup. All the veggies combine to give this more than a corn flavor, very light spice so it is not the dominant part of the soup. This makes quite a large quantity, and could be easily halved.

This was made for the Aussie/New Zealand Recipe Swap and it was wonderful!! Just the right amount of spice for us and very flavorful! This will definitely be added to our cold weather soup menu!