gailanng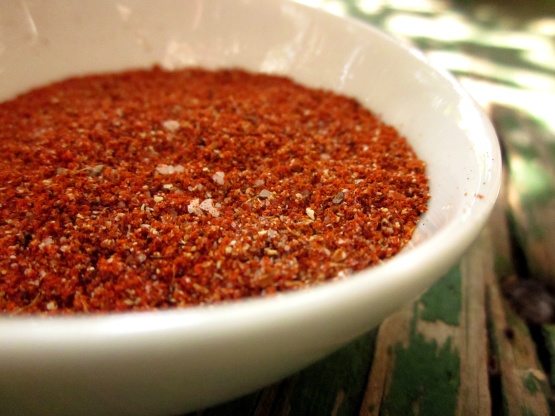 You can thank Emeril for this one!

Di, this rub worked excellent on my chicken breasts. It's pretty close to Emeril's Essence missing I think oregano, basil and a couple of other things. I put the breasts along with the rub into a sandwich baggie and coated them thoroughly, then plopped them on the Foreman grill. The chicken sliced and placed upon a bed of spinach & romaine lettuce along with Teresa M's dressing #26701 made for a wonderful dinner. Thanks again Di for recommending this rub!!!!!!
Combine all ingredients in an airtight container, shake it up and use it up.