South of the Border Lasagna
Dantana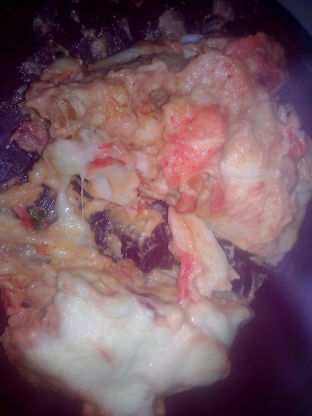 this is delightful. With shrimp, salsa, crabmeat, and monterey jack cheese this is a winner here.

This was so good! The seafood was awesome and the sauce is perfect. My wife loved it so much she wants it to go into the 'cheat day' rotation. Decadent was the word she used.<br/><br/>I made one mistake when preparing this. I used frozen shrimp and didn't have it fully dethawed. This made the shrimp mixture watery so I had to drain it in a collander- next time I'll dethaw the shrimp.<br/>I was also worried about adding a full cup of chicken broth to the rux, but it took it in after a little patience. <br/><br/>A great recipe that I'll make again! Thanks for sharing.
In a large skillet, cook shrimp, garlic and bell pepper in oil until shrimp turns pink. Remove from skillet, and set aside.
In the same skillet, melt margarine and stir in flour and seasoning until smooth.
On medium high heat, gradually add broth and stir until sauce thickens.
Stir in cream and salsa and heat throughly.
Spread 1/2 cup of sauce in buttered 9x13 inch baking pan.
Layer with half tortilla strips, half shrimp-bell pepper mixture, half of crab meat, half of the sauce, and half of cheese.
Repeat layer again leaving off last half of cheese.
Bake uncovered at 350 degrees for 35 minutes.
Uncover and sprinkle remaining cheese over top.
Return to oven and bake for 5 minutes.