Sourdough White for the Bread Machine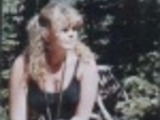 Yes, sourdough can be made in your machine. Be patient and experiment with this very independent bread. Remember that every starter is different so this can be a challenge, but you can develope your own style until it is an art form.
Directions
Combine ingredients in the order given.
Bake on regular cycle.
A note about starters; Sourdough purists may omit the yeast listed above; the more active the starter is, the less yeast you'll need.
Starter should be peaking when loaded into your machine, frothy and bubbly, not just foamy.
Optimum room temp for culture activation and machine baking is 85 degrees.
Most Helpful
excellent texture, crust and flavor. as this was my first sourdough without a yeast booster, i was skeptical. this made a believer out of me!
Excellent taste and texture. Crust was crisp but not too thick. I did have to add water during the mixing as it was very dry. I'm not sure if it didn't rise much or just a small loaf but it didn't even come to the top of my 1.5 lb loaf pan (or maybe it dropped a bit as the top was kind of flat). Anyway, was still delicious and will be making again. I may try on the French Loaf setting for longer rise time (or might be better when my starter is more active -it's still pretty
Wonderful taste...but my loaf also had a flat top. No matter...it got eaten up right away!! Thanks for sharing!!