Slow Cooker Crock Pot Chicken Cacciatore
Got this recipe from my grocery store, Wegmans. I haven't made this yet but the reviews at their site are out of this world!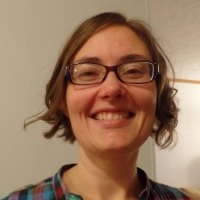 We enjoyed this meal. We ended up eating it for 3 nights in a row since there is just the two of us. I love a good hearty slow cooker meal and this fit the bill. I left out the mushrooms and used Newman's Own Fire Roasted Tomato & Garlic for the tomato sauce. For the chicken, I used some spare parts from my freezer, so I ended up with 3 chicken breasts and 4 boneless skinless thighs. It filled my 3 Qt slow cooker to the brim and cooked for 6.5 hours on low. I made this for PAC Fall 2012. Thanks!
Dust chicken with pan searing flour.
Heat oil on MEDIUM in large braising pan; add chicken. Brown lightly on all sides, 8-10 minute Transfer chicken to slow cooker. Discard all but 1 Tbsp oil.
Add garlic, mushrooms, peppers and onions to pan. Cook, stirring occasionally, 3-4 min, until vegetables soften slightly. Add wine; cook 1-2 minute Add Italian seasoning and tomato sauce; stir. Bring to simmer and remove from heat.
Add sauce mixture carefully to slow cooker. Cover; cook 3-4 hours on HIGH or 6-7 hours on LOW. Season to taste with salt and pepper.