Slow Cooker Beef Pot Roast
This is one of the most tender and flavorful roasts that I've ever made in the crock pot. I really think the key is cooking the roast all day long on low! That's how I do it when I have the time and the meat just falls apart. This recipe is adapted from Sandra Lee.
1 large onion, coarsely chopped
1 (8 ounce) bag baby carrots
1 (8 ounce) package mushrooms, sliced
1 lb tiny new potatoes, halved
3 -3 1⁄2 lbs beef chuck roast, rinsed and patted dry
salt, to taste
pepper, to taste
2 tablespoons canola oil
1 (10 3/4 ounce) can condensed cream of celery soup
1 (1 1/4 ounce) packet onion soup mix
1 cup low sodium beef broth
1⁄4 cup steak sauce
Directions
Into a slow cooker, put the onions, carrots, mushrooms and potatoes.
Season the roast with salt and pepper.
In large skillet over medium high heat, brown the meat on all sides in the oil.
When it is nicely browned, put it in the slow cooker on top of the vegetables.
In small bowl, stir together the cream of celery soup, onion soup mix, beef broth and steak sauce.
Pour over the top of roast.
Cover and cook on low for 8-10 hours.
Note: This can also be cooked for 3-4 hours on a high setting, but I don't think it comes out as tender.
Most Helpful
My family absolutely loved this pot roast recipe! I cooked my roast for 8 hours on low and the meat was so tender and flavorful. I omitted the mushrooms and used cream of mushroom instead of cream of celery. The only other change I made was to use regular potatoes, peeled and quartered. This is probably the best crock pot recipe I've tried. Thank you!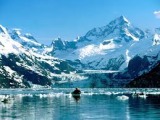 Oh My Heavens, Lainey this is a keeper for sure. The *only* thing I will do next time (and there will be a next time!) is to shorten the cooking time by a couple of hours with the smaller roasts I buy. Mine was so tender that it didn't slice but shredded ( I used a sirloin tri-tip that was only about 2 -2 1/2 lbs). That sure didn't stop us from enjoying it though. Needless to say, it was melt in your mouth tender and it remained moist and full of rich flavor. My carrots were very fresh organic and even DH remarked on how good "even the carrots are". The mushrooms absorbed the flavors, the tiny Yukon Gold spuds were actually creamy tasting. OH!, almost forgot, I found that I didn't have any steak sauce (as such) left so I used Renee's Mushroom Peppercorn sauce as a fill in and skipped the broth which ended up being a good thing as I had *lots* of yummy gravy in the pot. This is my new "go to" pot roast recipe and it's going into my All Time Favs cookbook. Thank you Lainey for this treasure.

Thanks to Best of 2011 Cookbook Official Game I picked this recipe to try.

We loved this recipe! The meat was to tender & the flavor was WOW.

I am so glad I picked this recipe to try.