poulomib22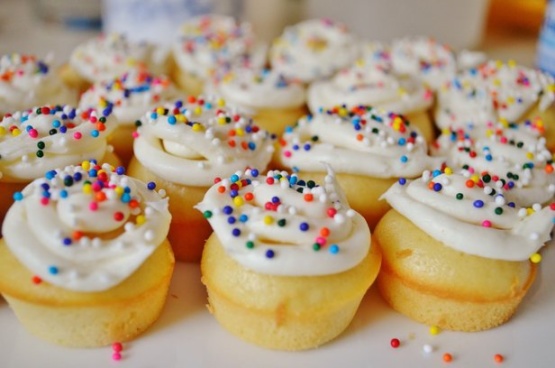 Easy and simple but can be made individual with a slight twist or a special icing. For a nice twist, can add frozen fruit just before it goes into the oven and it will burst into flavor and color.

This is a very nice and simple recipe! Although the cupcakes turned out very nice, they were a little bland. I would recommend adding a little extra sugar. I would also recommend reducing the baking time by 2-3 minutes. But overall, this is a great recipe!
Preheat oven to 375f or 190c; line muffin cups with papers.
Cream butter and sugar till light and fluffy. beat in eggs one at a time.
Add flour (mixed with baking powder and salt) alternating with milk beat well; stir in vanilla.
Divide evenly among pans and bake for 18 minutes. let cool in pans.