Simple Savory Turkey Burgers With Zucchini Relish
2Bleu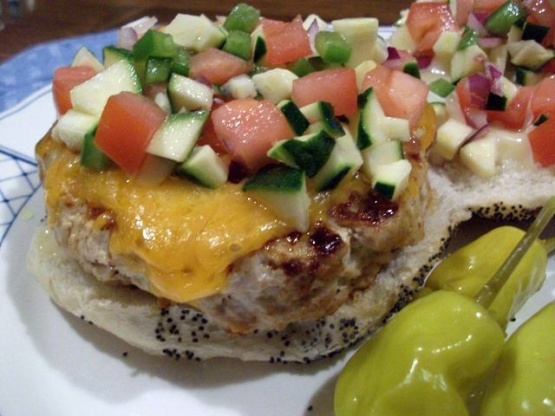 A "Burger of the Month" from Everyday with Rachael Ray. I switched up the recipe a bit, as I don't keep fresh herbs on hand. The relish is good, but you can certainly serve the burger without and it will be just as yummy!!! Sometimes instead of topping them with the cheese, I stuff them with swiss or cheddar cheese. . .so good! And sometimes I make them into sliders, making 6 burgers instead of 4.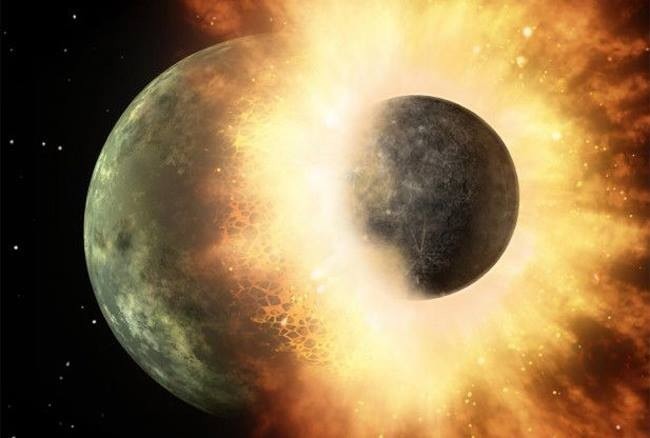 Top Review by 2Bleu
This recipe was recommended by Chef #482376 and boy is it good! We too used Montreal Steak Seasoning along with Kaiser rolls, green bell pepper (all we had) and lemon rather than lime juice. I made a sauce to spread on the buns that consisted of just mayo and honey. It added even more great flavor! I have never had turkey burgers, but I will have them often now. Great recipe!
In a medium bowl, combine the ground turkey, grill seasoning, mustard and poultry seasoning.
Form 4 patties. Using your thumb, make an indentation in the center of each to prevent bulging while cooking. Let the patties sit so the flavors blend while you make the relish.
In a small bowl, combine zucchini, bell pepper, onion, hot sauce, lime juice, tomatoes and salt to taste. Set aside.
Spray your large skillet with cooking spray (or use one turn of olive oil) and place it over med-high heat. Add the patties and cook until the juices run clear, which is about 5 minutes on each side. During the last minute of cooking, top each burger with a cheese slice so that it melts.
Toast and butter the English Muffins. Set a lettuce leaf and burger on each muffin bottom and top with a spoonful of zucchini relish and the muffin top. Enjoy!