Mulligan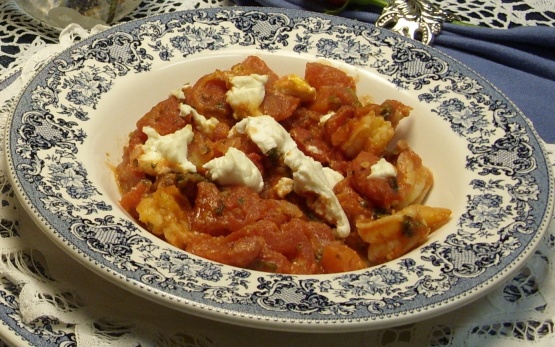 This made for an easy lunch today with ingredients that I typically have on hand. I might even add a little more dill next time as I thought it was nice in this dish and I would have liked it if the flavor came through a little more. We served this on jasmine rice. Thanks!
Preheat oven to 425 degrees.
Heat oil in pan and add onion.
Cook until well browned.
Add garlic, parsley and dill.
Stir in mustard and sugar.
Add tomatoes and tomato sauce.
Simmer for 30 minutes.
Add shrimp to the sauce and cook for 3 minutes.
Pour mixture into a baking dish and sprinkle with cheese.
Bake for 15 minutes or until cheese melts.
Serve with rice.