Prep 15 mins
Cook 30 mins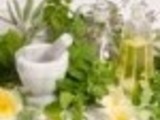 This is a special treat for 2 with some fresh bread, a salad and a bottle of wine.Wow!
Directions
Drain spinach; press in sieve and chop it.
Melt 1 tbsp butter, add garlic; sauté spinach until dry.
Season and spread in bottom of a casserole.
Spread 2/3 shrimps on top.
Make Béchamel sauce.
Microwave milk (infused with bay leaf,onion, peppercorn and nutmeg).
Drain milk.
Combine 3 Tbsp butter and flour; add milk slowly whisking.
Microwave 3 minutes stirring twice.
Pour Bechamel sauce over the shrimps.
Bake 350*- 20 minutes.
Melt remaining butter and saute rest of shrimps.
Arrange around the edge of casserole.
Cover with cheese and place under broiler 4-5 minutes.
Reviews
Most Helpful
very nice and simple dish, yet looks like alot more work than it really is. i had to add some garlic to the spinach, but that's my palate- 5 stars!

This was good; it turned out a little juicier than I would have liked. It seemed as though it needed something else on top, maybe some bread crumbs. I would make this again but modify a little I think.

We really enjoyed this dish. Like Chia I also added garlic. Served this with a tomato salad, crusty bread and of course the wine like you suggested!