PaulaG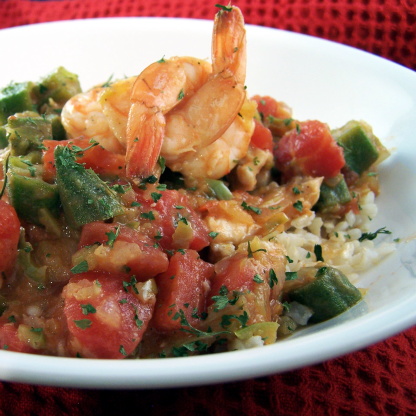 This recipe was taken out of my mom's recipe collection. It is a very old and well used recipe.
In a large skillet, over medium-low heat, brown flour in butter.
Add onion, garlic, green pepper, celery, and okra; sauté until tender.
Stir in tomatoes, bay leaf, parsley and salt and pepper.
Add 1/2 cup water, more if necessary.
Stir in shrimp, bring to boil; reduce heat and simmer 5 minutes,or until shrimp is done.
Remove bay leaf.
Serve over hot rice.