Shrimp and Ramen Noodle Stir-Fry
Prep 15 mins
Cook 15 mins
Shrimp and Ramen noodles are aways in my kitchen!
12 ounces cooked shrimp
6 ounces shrimp-flavored ramen noodles or 6 ounces mushroom-flavored ramen noodles
2 teaspoons toasted sesame oil or 2 teaspoons cooking oil
1 tablespoon cooking oil
1 medium yellow sweet pepper, cut into thin strips
3⁄4 cup fresh pea pods, strings and tips removed or 3 ounces frozen pea pods, thawed
2 cups chopped bok choy
1⁄3 cup sliced green onion (4)
1⁄4 cup bottled hoisin sauce or 1⁄4 cup stir-fry sauce
1⁄4 cup orange juice
1⁄4 teaspoon crushed red pepper flakes (optional)
2 teaspoons sesame seeds, toasted
Directions
Thaw shrimp, if frozen, removing tails. Rinse shrimp; pat dry with paper towels. Set aside.
In a 3-quart saucepan cook noodles with seasoning packet according to package directions. Drain noodles.
Return noodles to pan and toss with toasted sesame oil.
Snip through noodles several times with kitchen scissors. Set aside.
Meanwhile, in a 12-inch skillet heat 1 tablespoon oil over medium-high heat.
Add sweet pepper strips; cook and stir for 2 minutes.
Add pea pods and bok choy; cook and stir for 2 minutes.
Add shrimp, green onions, hoisin sauce, orange juice, and crushed pepper, if using; cook and stir for 1 minute more.
To serve, place noodles on serving plates.
Spoon the shrimp mixture over noodles and sprinkle with toasted sesame seeds.
Reviews
Most Helpful
Oh, yum! This recipe is a real gem. I only made minor changes- I started with raw shrimp, and added them with the bok choy, I also added salt with the peppers and pea pods, but just a little and I always season my veggies when they go in the pan. I chose hoisin and sesame oil instead of the cooking oil and stir fry sauce- I really think the hoisin was key to making this such a treat. I also chose to add the optional pepper flakes, which I put in at the very beginning while the oil was heating, in order to carry the flavor to everything the oil touched. This had the best qualities of a weeknight meal- fast, easy, and tasty! Thanks for posting a winner!

This was a great recipe and we really enjoyed the Asian flavors. I especially liked the ramen noodles. The mix of veggies was wonderful and the addition of shrimp is always a bonus! The only thing I would do differently is to make the sauce thicker - I might try adding corn starch to the finished sauce next time. Thank you so much for a fun and yummy recipe!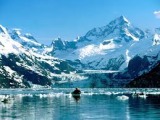 What a wonderful surprise. I was taken aback...this is not only easy to prepare but the flavor is so good... We really enjoyed it. I picked up a packet of "shrimp" Ramen noodles and decided to cut the recipe in half because there is just the two of us...an low an behold they come in 3 oz. packages. FYI. Check the amount before preparing. I used cooking oil, (only because I didn't notice the sesame oil option). It still was delicious. This is going in my best of 2010 cookbook. Thanks for posting. :)