Dorel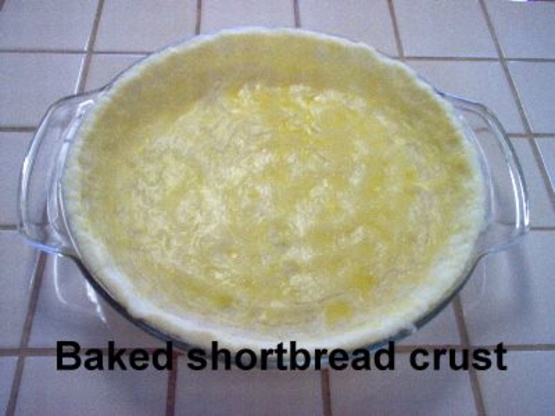 From Company's Coming cookbook.I made this for a Peach pie I made and it turned out great, just like shorthbread, and by coating the shell with egg yolk before baking stops the filling from soaking in,

Top Review by katdi
I used this crust for Chocolate Cream Pie (Recipe #43100) and it was great. It did make alot of crust I only ended up using about 2/3-3/4 and it was still thick. Next time I'll just make 2 pies with it :) I forgot to brush my crust with the egg before baking and I had no problems with the filling soaking in.
Mix all ingredients together until crumbly.
Press into bottom and sides of 9 inch pie plate, Brush with egg yolk.
Bake in 350°F (180°C) oven about 15 minutes until lightly browned.
Cool and fill.