PaulaG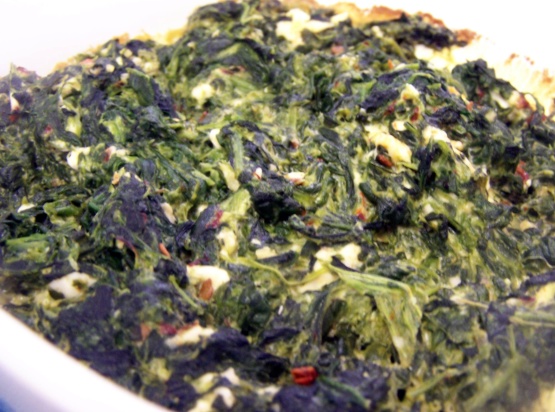 This recipe is an attempt to copy a wonderful sidedish that is served in one of my favorite Austin restaurants. After several experiments I believe my wife and I have succeeded in creating an exact copy. If you happen to be in Austin Texas stop by Stubb's and try theirs, then try mine and let me know what you think.

So tasty, so easy and kicked up! Best "creamed" spinach ever!
Thaw Spinach, rinse and squeeze out all remaining water by hand.
Chop serrano peppers.
Mix cream cheese, peppers, garlic, salt & pepper and heavy whipping cream with spinach.
Bake at 350 for 20 to 30 minutes or until dish looks like it is cooked all the way through.
Serve hot.