Prep 10 mins
Cook 10 mins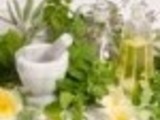 My friend prepared this meal for us one evening and I included it in our Family Recipe Book; it remains a favourite. Tastes very rich but very low fat and so easy to prepare.
Directions
Cook onions and garlic in butter and oil.
Add shrimps and scallops and cook 5 minutes.
Add rest of ingredients and simmer about 5 minutes.
Thicken with 2 Tbsp cornstarch and 3 tbsp water.
Cook linguini and toss with 1/4 cup no fat sour cream.
Add seafood sauce to pasta and serve.
Offer some freshly grated parmesan cheese and crushed pepper.
Reviews
Most Helpful
Sage, this is one delicious sauce! followed your recipe except I didn't add the shrimps or scallops until the very last step and then simmered them for 5 minutes I can't get Essence of Emeril, or at least I haven't seen it so I added Denzel"s sauce - it's spicy but worked well Thank-you for a recipe I will enjoy itover and over again

Delightful recipe that is not overly complicated. I was intrigued by the idea of mixing low-fat sour cream into hot pasta, but it turned out to be a wonderful way to add a bit of creaminess to the final recipe. I like the hints from other reviewers: don't add shrimp and scallops until just before thickening the sauce. Deglaze pan with a little wine after sauting onion. Enjoy!

This is a great sauce for seafood and one I will use often! Great flavors going on here. My family just about swallowed it whole so they could go for seconds. Good thing I doubled the recipe so we could have leftovers. I served it over linguine noodles with great success!