Scrambled Eggs With Avocado and Cheese
I'mPat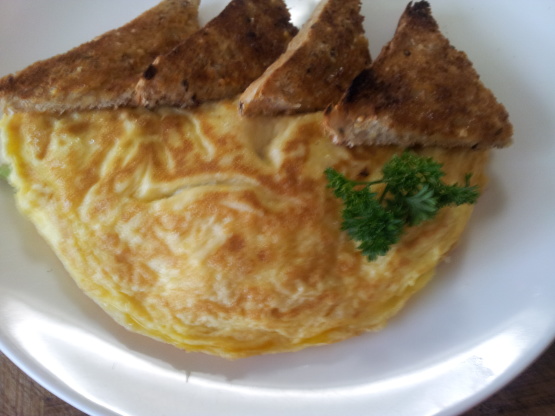 A tasty little breakfast scamble. Can be eaten as is or as a filling for a breakfast tortilla/roll-up.

Mmmmm....Super good! Thanks for posting!
In a mixing bowl, whisk the eggs, water, salt, and pepper.
Let the butter melt in a large nonstick skillet over medium heat; Tilt pan around to coat the bottom of the skillet with melted butter.
When butter foams, pour in egg mixture all at once.
Let stand for 20 seconds.
Cook, stirring, until light and fluffy but not too dry.
Add in cheese and avocado; stir until blended and cheese is melted.
Garnish with parsley; serve hot.