Scottish Fruited Gingerbread
Dorel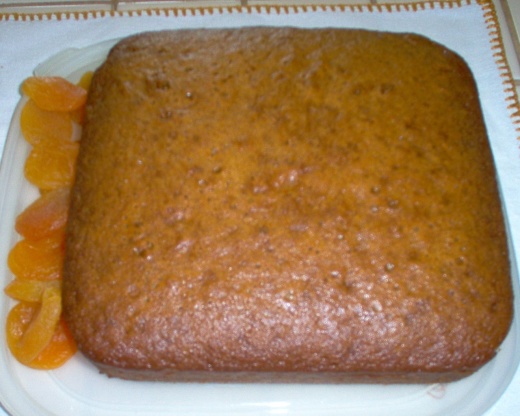 Patience is a virtue, and (trust me) this stuff is WELL worth the wait!

just had a slice with a bit of spread on it. well worth the wait. will try and serve with custard as it hs the same texture and richness as sticky toffee pudding (my fav) but not so sickly(which i love). means u can eat more!!!
Grease and line a deep 7-inch square cake tin.
Sift the flour, ginger, baking powder and bicarbonate of soda together.
Place sugar, butter, syrup and milk in a pan and warm gently until melted and blended.
Do not boil.
Add to the flour with the eggs and mix thoroughly.
Stir in orange zest and apricots.
Turn into the baking tin and bake at 325ºF for 60-65 minutes or until firm to the touch.
Turn out and cool.
The flavour of this cake improves with age.
Store in an airtight container for 2-3 days before serving.