Lainey39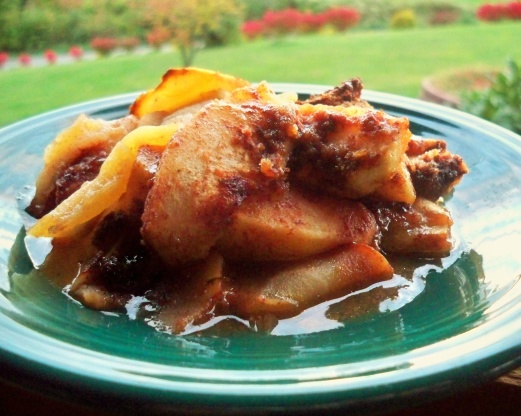 This is my version of scalloped apples made up in an attempt to keep the sugars as low as possible. I don't think that they can get any lower because you can't take the sugars out of the apples.

These are what fall is about to me! Smelled delicious baking and were a low calorie treat! I used farm-fresh Granny Smith's and it was perfect...except the two of us ate the entire dish!!
Preheat oven to 400 degrees Fahrenheit.
Peel, core and slice apples, put apples in a buttered shallow baking dish.
Add water.
Mix sugars, cinnamon and allspice.
Sprinkle over apples along with lemon juice, bread crumbs and nutmeg.
Dot with margarine.
Bake about 45 minutes until apples are soft. Serve warm or cold.