Savory Beef Stew (Crock Pot)
Boomette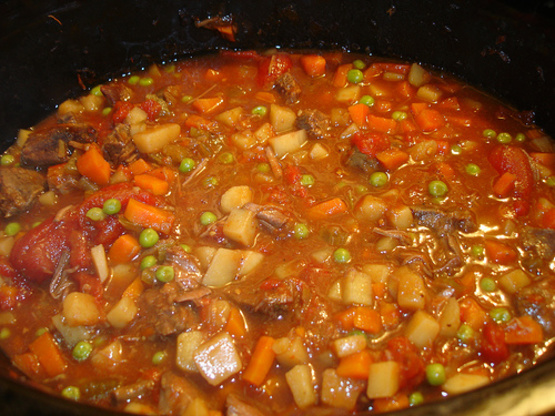 So easy to make in the crock pot, great for a winter's day. Boomette's thoughtful review has had me reconsider having salt on the ingredient list, so it is removed. You can always use the salt shaker at the table, but you can't take it out, so this is a good move.
Place stew meat, tomatoes, celery, carrots, garlic, potatoes, pepper, and dissolved bouillon into crockpot, stirring to mix.
Cover and cook on low for 8-10 hours or until beef and vegetables are tender.
Remove lid, add peas, and dissolved cornstarch, stirring to mix.
Set crock pot to high, and cook for 20-30 minutes, or until peas are tender and stew is thickened.
This recipe has had some salt removed, so if you find it bland, please add salt at the table. You can always add more, but you can't take it out once it has been added.