Sauteed Spinach With Red Onion, Bacon & Blue Cheese
GaylaJ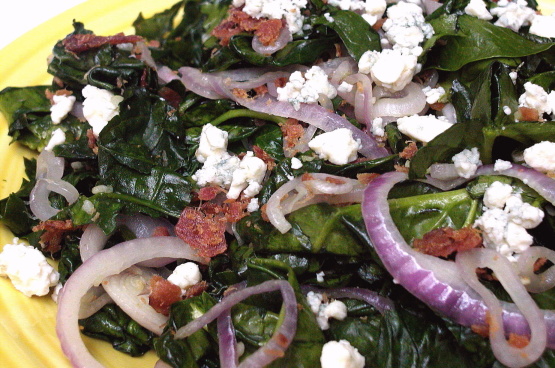 We love this recipe, it's so good and easy to make. If making 4 servings it works better to use a Dutch oven instead of a large skillet, and add 1 to 2 minutes to the spinach-cooking time. Leave out the bacon for a vegetarian dish. The recipe comes from Eatingwell.com.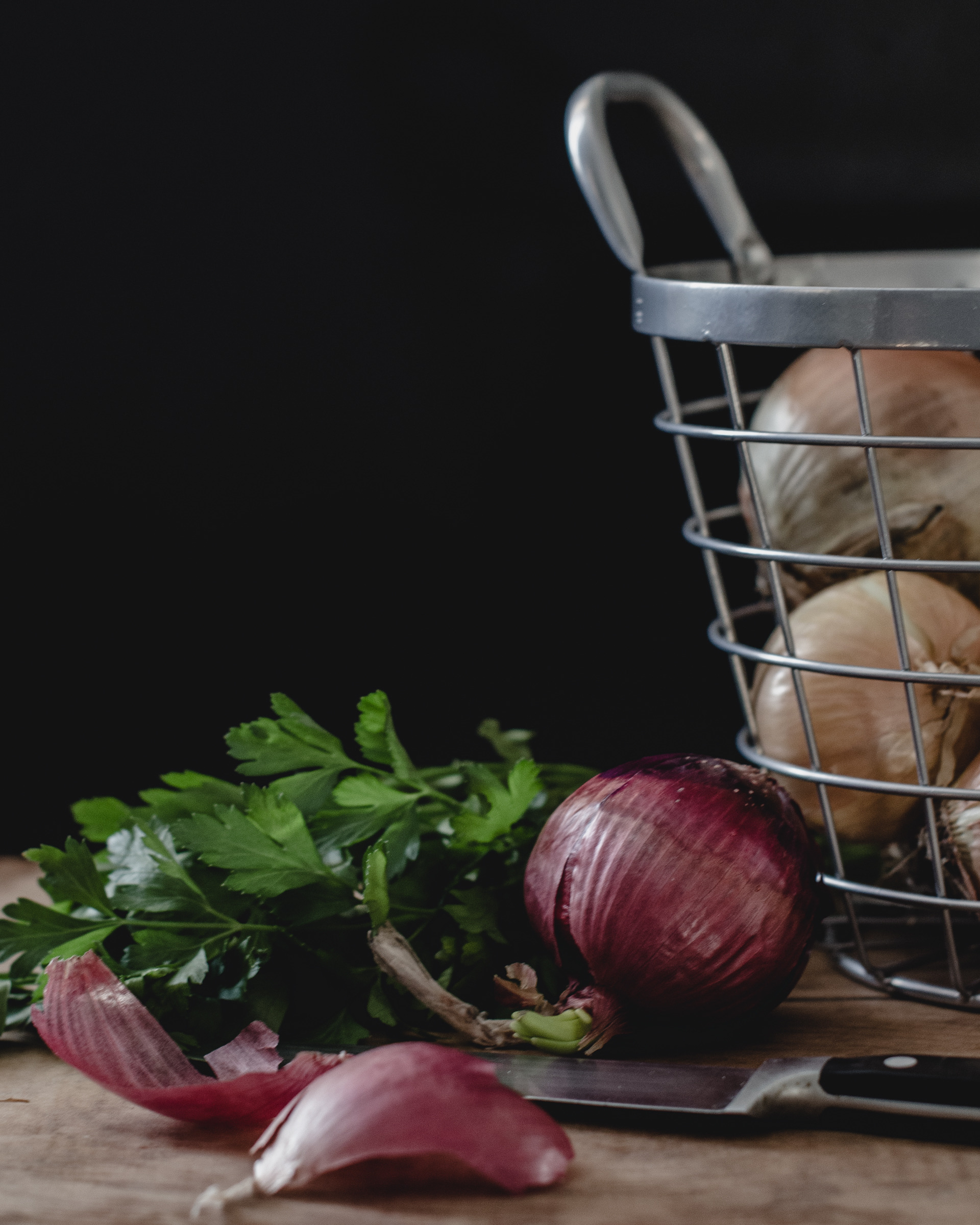 Very good. I used a bit of extra oil in sauteeing and then added a splash of balsamic before serving. Thanks for sharing the recipe.
Heat oil in large nonstick skillet or Dutch oven over medium-high heat; add onion and saute until beginning to soften.
Add garlic and saute until fragrant, about 30 seconds more; add spinach and cook, stirring, until just wilted.
Remove from heat; stir in bacon and sprinkle cheese on top, serve immediately.