Bev I Am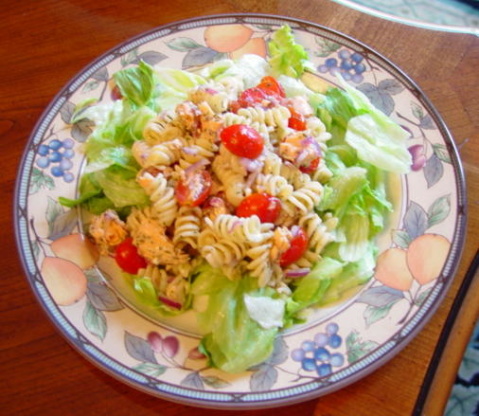 This looks like a great summer salad that could also serve as a make ahead main course. Haven't tried it yet, so I am guessing at the amount of servings.
In a large bowl, toss together the pasta, salmon, tomatoes and onion.
Whisk together dressing by combining oil, lemon juice, dill, garlic, and salt and pepper.
Pour over pasta mixture, cover and chill.
Serve over bed of lettuce.