TNlady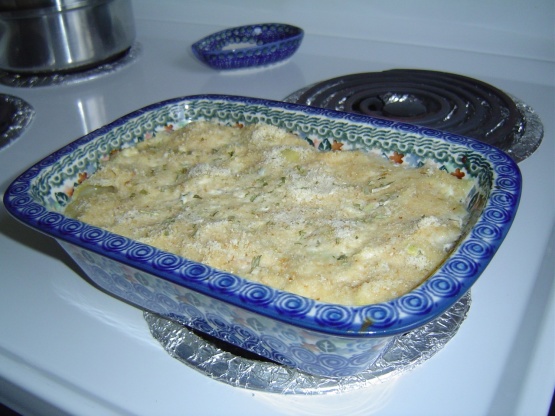 This recipe appeared in the "Arizona Republic" newspaper.

Recipe is okay but rather plain, the salmon is the only thing that gives it any flavor. The "sauce" of cottage cheese and sour cream doesn't add any flavor to the dish. I used Italian flavored bread crumbs. Perhaps using cream of mushroom as a quick saugce instead would give more flavor.
Cook macaroni and drain.
Add remaining ingredients and pour into a 2 quart greased baking dish.
Top with bread crumbs.
Bake@ 350 degrees-35-40 minutes.