Ruby Tuesday's White Chicken Chili
Jenn22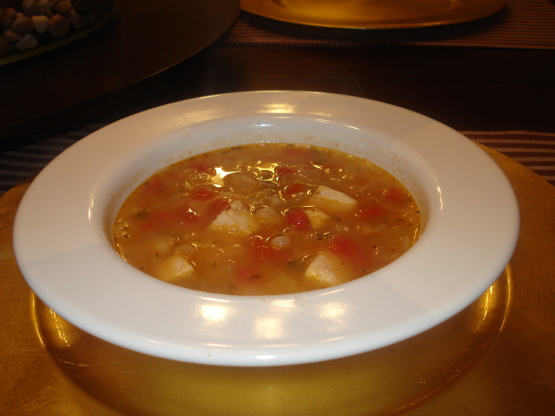 I love all different kinds of chili! Last year I entered this into our corporate cook-off and I won for a non-traditional chili similar to this one.

Top Review by ddorey
This chili was AWESOME, and I thought it was even better than Ruby Tuesday's. I wanted it fast, so I used canned great northern beans and prechopped jalapenos. I replaced the chili peppers with a small can of chopped chilies. It was excellent, and it also freezes well. I just finished the last of my first batch, so I plan on making it again tomorrow.
Simmer beans, half the onions, and half the garlic for 2 hours in the chicken stock or until the beans soften, stirring frequently. Add chicken and salsa.
Saute pepper, spices, and the remaining onions and garlic in the oil and add to the chili.
Simmer for one more hour.
Garnish with sour cream, Monterey Jack cheese and fresh chopped cilantro.