This recipe is from the October 2004 issue of Southern Living. It's a different twist to the usual pot roast. My kids & picky husband loved it served with mashed potatoes.
Directions
Sprinkle roast evenly with 1 teaspoon salt and 1/2 teaspoon pepper.
Brown roast on all sides in hot oil in a large ovenproof Dutch oven over medium-high heat. Add onion. Remove Dutch oven from heat.
Stir together remaining 1/2 teaspoon salt, remaining 1/2 teaspoon pepper, root beer, chili sauce and garlic until blended. Pour root beer mixture over roast mixture in Dutch oven.
Bake covered at 300 degrees for 3 hours or until tender.
Reviews
Most Helpful
Wow! this was fabulous! I love eye of round roast and was looking for something different. Will definitely be making this often. Only changes I made was I used about 3 cloves of garlic and browned the roast in a frying pan, and baked in a corning ware covered dish. The flavor of the juice was amazing, the meat was so tender it almost fell apart. My husband and kids loved it! Served with rice, and the juice was great drizzled on the rice. Thank you for this yummy recipe!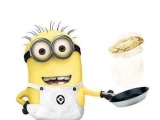 This is the ultimate roast. I had absolutely no complaints. Best I have ever had. I cooked my 4 lb roast for 4 hours in a cast iron dutch oven at 300 degrees. It fell apart, when trying to slice it, definitely a keeper. Can't wait to make it for company. Great job, melissa. Oh yeah! Loved the sauce. Served it over white rice.
I knew we'd like this recipe but was surprised at the rave reviews it received! My husband said, "Make sure you give it 5 stars!" and he doesn't hand those out very often. I used the leftover meat and sauce to make some vegetable noodle soup and he enjoyed that as well. I didn't have a dutch oven so I browned the roast in a frying pan and then placed everything in a large casserole dish with a lid. It worked fine. My only regret is that I didn't check to see if it was done before 3 hours because I think I could have taken it out sooner. Other than that, I followed the recipe to the letter and we really enjoyed it! Thanks for sharing such a unique, tasty way to fix roast!