Bergy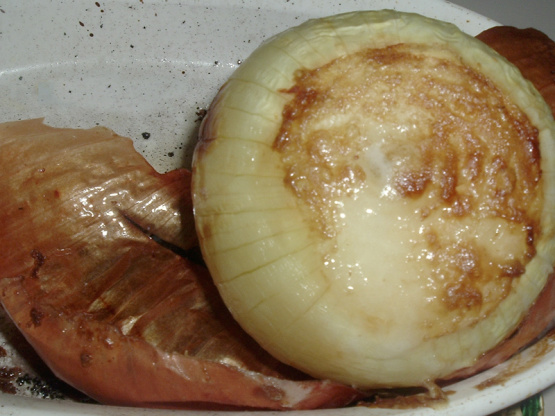 I pop these in the oven when I am roasting pork or beef. You can adjust cooking time to the oven temperature you are using. The smell of roasting onions is heavenly.
Preheat oven to 350F degrees.
Slice across the stalk end to make a level surface.
Sprinkle boullion granules to cover exposed area.
Top with a thin slice of butter.
Stand onions in a baking dish and bake 60 minutes.