ChefLee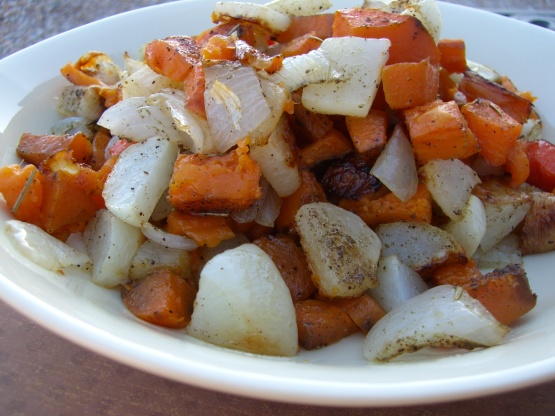 Roasted vegetables have a flavor all their own, These veggies go well with a pot roast.. Sometimes I also add regular potatoes thickly sliced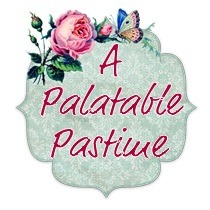 These veggies taste excellent! The roasting brings out the natural sweetness and the herbs lend a nice aroma that blends well. I used fresh herbs instead of the dried and they gave a lot of color to the dish since you have to use more in substitution; otherwise I think a bit of parsley might be pretty. I used all the veggies called for in the recipe but next time I think I might try a potato/onion/garlic/herb mix; there are so many possibilities! Besides the pot roast mentioned, I think this would also go great with roasted chicken. This is a recipe I will use again and again. Thanks, Bergy, for a great recipe!
Heat oven to 450 degrees F.
Heat a large roasting pan in the oven for 15 minutes.
Drizzle 1/2 tbsp oil into the pan.
Put in all the veggies and toss to mix.
Drizzle remaining oil over the veggies.
Season with salt& pepper.
Cover tightly with foil and roast for 30 minutes remove foil and bake a further 15-20 minutes or until the veggies are cooked but still slightly crisp.