Rigatoni With Eggplant and Dried Tomato Pesto
flower7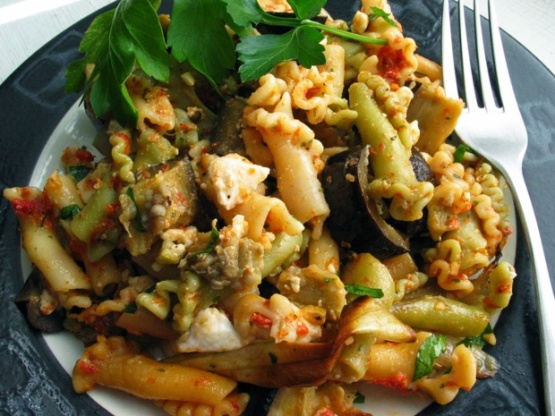 Got this from bhg.com - Better Homes and Gardens website. Check it out...they have some great recipes! This is a good vegetarian pasta dish. (Makes 6 to 8 side-dish servings or 4 main-dish servings.)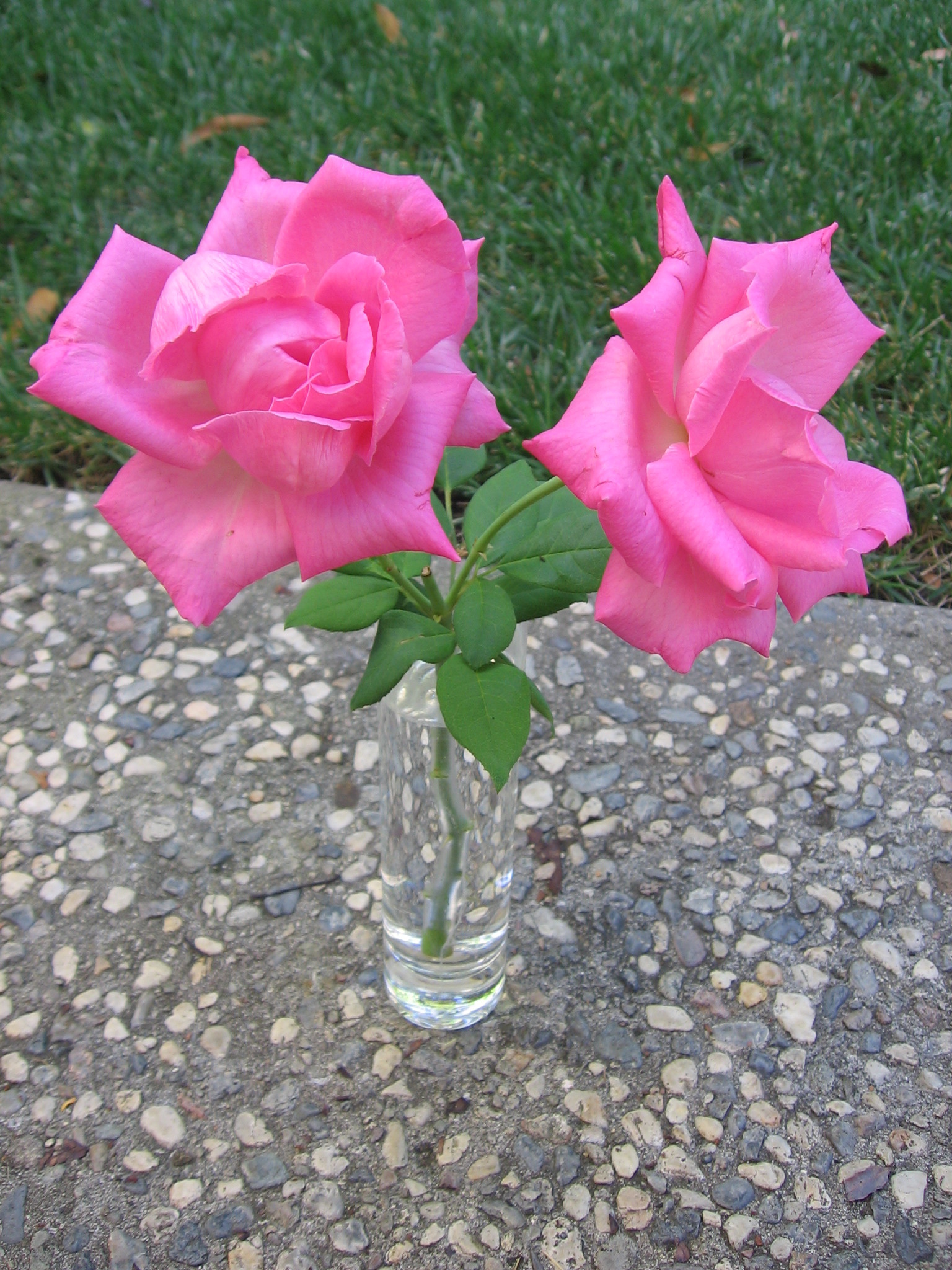 Top Review by Maito
This pasta is super good. The eggplant is the real star here. I wouldn't skip the goat cheese in it either, it makes this symphony sing. I used a third the oil and basil instead of parsley since we were out, and I definitely recommend it, it pairs really well. I roasted the eggplant halves 30 minutes. We added a little more sun dried tomato to our plates. I think you could probably double the pasta, the eggplant makes a lot of sauce!
Cut onion into 8 wedges. Place in a 13x9x2-inch baking pan; brush with 1 tablespoon of the olive oil. Roast in a 425 degree F oven for 10 minutes.
Cut stem end off eggplant; discard. Cut eggplant in half lengthwise. Brush with remaining olive oil. Stir onion; place eggplant in pan, cut sides down. Continue roasting for 15 minutes more or until onion is golden brown and eggplant is just tender.
Meanwhile, cook pasta according to package directions; drain well. Toss the cooked pasta with Dried Tomato Pesto and pepper.
Transfer pasta to a serving bowl; keep warm.
Transfer eggplant to a cutting board; using a serrated knife, cut into 1/2-inch-thick slices. (Use a fork to steady eggplant as you slice.)
Toss eggplant and onion with pasta; season to taste with salt. Top with cheese and Italian parsley, if desired. Makes 6 to 8 side-dish servings or 4 main-dish servings.
Dried Tomato Pesto: Drain 3/4 cup oil-packed dried tomatoes (about 3/4 of a 7-ounce jar), reserving oil. Add olive oil to equal 1/2 cup; set aside. In a food processor bowl or blender container, combine the drained tomatoes; 8 cloves garlic, chopped; 1/4 cup pine nuts or slivered almonds; 1/4 cup snipped fresh basil or 1 tablespoon dried basil, crushed; and 1/2 teaspoon salt. Cover and process or blend until finely chopped. With machine running, gradually add the 1/2 cup oil, processing or blending until almost smooth and stopping to scrape down sides as needed. Divide pesto into thirds. Use a third for Rigatoni with Eggplant and refrigerate the remaining 2 portions up to 3 days or freeze up to 1 month. Makes approximately three 1/3-cup portions.